Government Sites
Attorney General of Washington. This agency serves consumers who have been victimized by credit bureaus, car dealers, home repair cheats and a host of other scam artists. A rich site, packed with useful information.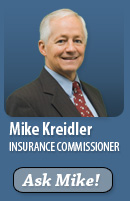 Washington Insurance Commissioner. The Commish website has lots of helpful resources, if you can find them. I lost the list of complaints by company for over a year, but found it again here. Here you can find great piles of useful information. You can file a complaint against an insurance company.
Washington Courts. Great site, rapidly growing in scope and value.
Anti-Insurance Company Sites
Allstate Scream Page. Claim fraud stories about Allstate, class action news. If you don't feel like the good hands are soft enough, you will enjoy this.
Scream Net. Another fun scream page. Lots of anti-Allstate complaints, and some directed at others.
Allstate Information Exchange. Another anti-Allstate page. Their motto is, "When one disaster is not quite enough!" These are fun reading, unless you have a pending claim.
Sludge Report. Get the goods on that defense doctor or chiropractor. A very cool site.
Fight Bad Faith Insurance Companies. Lots of info -- a good example of a scream page. See the "Hall of Shame."
Good People
Property Loss Consultants. Gerald Plowman is probably the best public adjuster in Washington. Public adjusters represent consumers who have fire or other property insurance losses. Jerry has over thirty years experience in the insurance business, works hard for his clients, and gets results.
Linda Montgomery. An excellent private investigator. Linda can find anyone. She has great links on her site. These can help you locate that missing witness at no cost.
Ina De Long. You may have seen Ina on 60 Minutes, or testifying against State Farm in court. She was a State Farm claims professional before leaving the Good Neighbor people to expose unfair claim practices. My hero, and a friend.
Rob Painter. Auto theft consultant, expert on "last key used and other scams.
Constance Miller. Witness preparation by a real professional. Put your witnesses at ease and help them tell their story with a little help from Connie.

Trial Court Sites
Superior Courts of Washington

These sites provide directions to the courthouse, local forms, lots of local skinny. They vary in quality and usefulness, but seem to get better all the time.

This one is rich with useful information.

United States District Court for the Western District of Washington. A handy site which features court rules, case information, even maps to the courthouse.
Informational Sites
Rick Hammond, Chicago defense lawyer, has many good articles on subjects like examination under oath and appraisal.
Cybersettle. An internet ADR site. Believe it or not, some insurance companies are registering to settle by negotiating on the net. Each side submits three settlement proposals, and if the numbers meet, the case is settled. At least you avoid listening to the adjuster explain why your case is garbage.
Catastrophe Adjusters. This is an interesting place to visit, but you wouldn't want to live there. Cat adjusters travel from disaster to disaster, adjusting storm claims and other mass calamities.
Consumer Watchdog. California site with some items of national interest.

The definitive fire science site. The authors, with support from insurers and the feds, put together a state of the art, VR training program. It will take you into a burned building, where you can see indicators pointing to the cause.

The NFPA is the source for codes and standards regarding fire prevention and fire investigation. You can order the NFPA 921--the bible for fire investigators. If you have anything to do with fire insurance litigation, this book is the best twenty bucks you will ever spend.
Whiplash 101. Learn all about soft tissue, connective tissue injuries. A great place for lawyers and clients to bone up on this important subject.
LaWashington. A discussion forum populated by good lawyers who discuss consumer oriented legal issues. Even attracts a few human beings (non-lawyers) who seek answers to law-related questions. This is a powerful gathering place for anyone involved in insurance or personal injury law.
Home Office Practice. Soholawoffice.com discusses the joys of practicing at home. Pros, cons, tips and tricks. Technology makes it happen.
Insure.com. Packed with useful, current information and news.
Legal Research
VersusLaw. A wide range of research tools, including cases from many states and jurisdictions. Very affordable--less than ten bucks a month. Unless you have full bore online research, you cannot afford to pass on Versuslaw. In fact, even if you have Lexis or Westlaw, why pay huge sums to research out of state case law?
Findlaw. Everything legal. Laws, lawyers, paralegals. Sometimes information gets hard to find, simply because the site is so large. Free web sites for lawyers. Gary has one, but can't find it.
Internet Legal Resource Guide. A potpourri of legal links and info.
Insurance Law Articles. Just a few of Gary's seminar papers, and a magazine article.
Bar Associations
Washington State Bar Association. The bar association regulates the practice of law in Washington. Much information here for consumers and lawyers.
WSTLA--Washington State Trial Lawyers Association. WSTLA is one of the nation's leading state trial lawyer groups. The site has information for consumers and lawyers.
ATLA--American Trial Lawyers Association. The national association for lawyers who represent consumers. Has some excellent forums, research tools, general news and information.