Please do not act on the content appearing on this Web site without first consulting legal counsel. None of the materials are offered as legal advice. They are for informational purposes only, and may be considered advertising under various states' rules governing lawyer professional conduct.

Materials appearing on this Web site may only be reproduced in their entirety and without modification for personal and educational use. Any reproduction must include this Notice.

Transmission of the materials appearing on this Web site is not intended to create, and its receipt by the reader does not establish or constitute, an attorney-client relationship.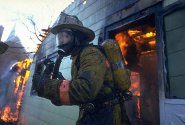 Gary Williams is a licensed, practicing attorney in good standing in the state of Washington. The Washington State Bar Association does not recognize or confer "Certifications" or "Board Certifications" for attorneys who may specialize in any one or more particular practice areas.
---